Bridal / Groom 2020 Wedding MaskS
If you've got a wedding on the horizon, you may need to add an extra accessory to your look – a face mask. Not only will it stop the spread of COVID-19 germs, but it'll add something to your wedding ensemble, too. As public health guidelines for social gatherings loosen across Canada and you start to work social distancing into your wedding plans, wearing face masks in public could be the new normal, and the wedding industry is here to help.
We were inspired to learn that renowned bridal designer Ines Di Santo transformed her Toronto workroom from making luxury bridal gowns to protective hospital gowns for healthcare workers. Other designers have redirected resources to manufacturing face masks for front line workers, as well as, for their wedding clients. With this in mind, we've gathered up some of the creative bride and groom face mask designs in the marketplace right now to give you some ideas. Note that supply is limited as businesses do their best to source materials and meet demand while following safety guidelines.
Here are some wedding face mask designs in a variety of styles.
Katie May Bridal Face Masks
LA-based bridal designer, Katie May has designed a variety of super chic bridal face masks while also supplying utility masks to front line workers—they've reached their goal of donating 20,000. They are now donating a percentage of proceeds for every mask sold to No Kid Hungry. All their wedding face masks are handmade in Los Angeles (they'll ship to Canada) and feature two adjustable head straps to ensure comfort and security. Here are a few of their bridal styles. P.S. they are now selling kids face masks, too!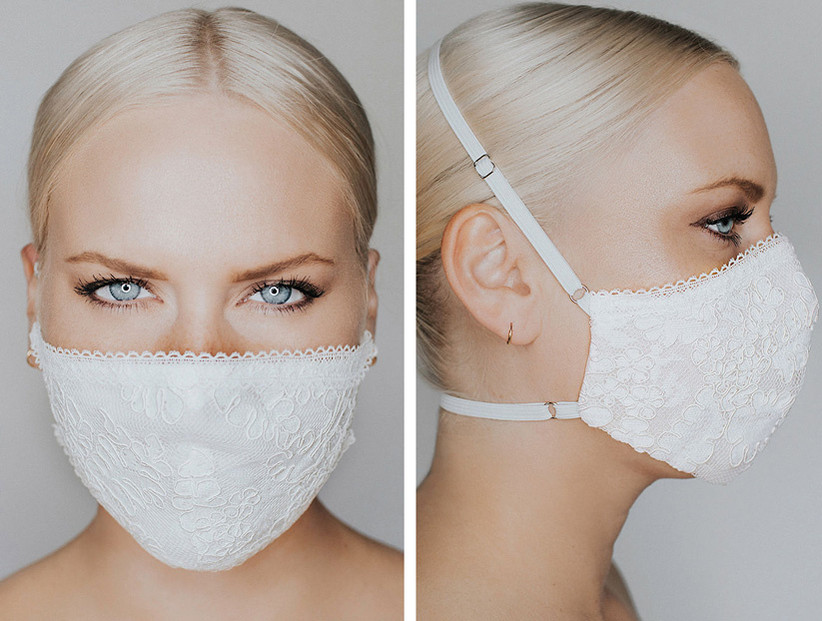 Make It Fashion is a fitted multi-layer bridal face mask featuring a corded lace, sparkle tulle underlay and delicate lace trim. $35 USD plus shipping and duties.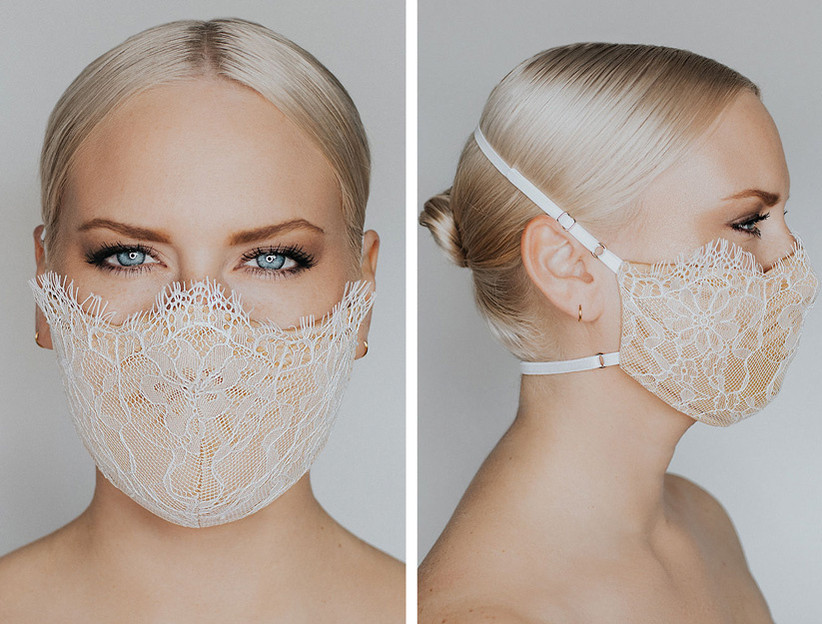 Provocateur is a fitted triple-layer face mask featuring stunning Chantilly lace over a nude base with trim. The lace is available in ivory, steel blue, navy, bordeaux and black making it an ideal bridal party face mask, too. $45 USD shipping and duties.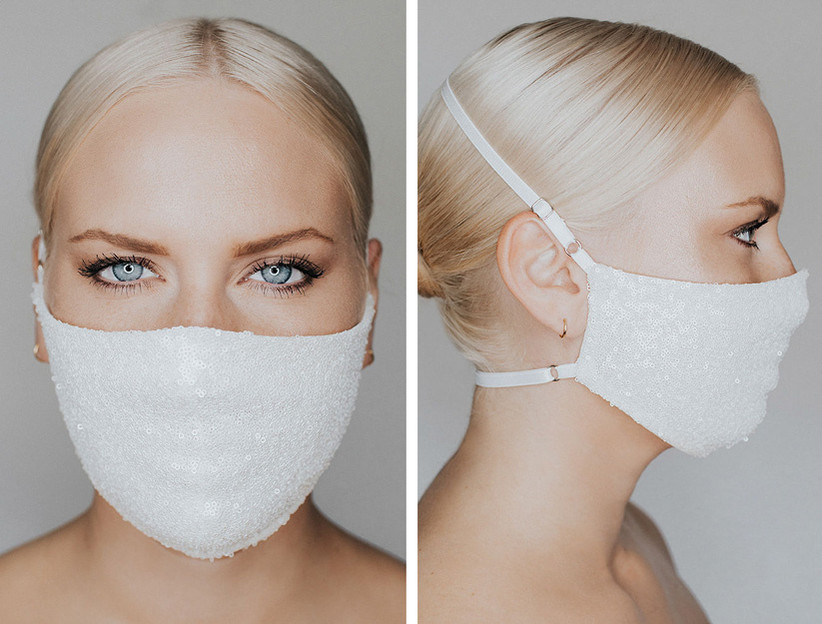 Disco Ball features a fitted double layer bridal face mask with a matte sequin exterior and soft, comfortable lining. Available in ivory and black. $25 USD plus shipping and duties.
Made-to-Order Wedding Face Masks
Toronto-based seamstress Carol Adcock typically makes costumes for dance performances and plays, but with the shows being cancelled, she turned her talents to making and donating face masks for Michael Garron Hospital in Toronto. It's in Carol's nature to be helpful and creative and so she decided to help couples with wedding face masks, too. Her designs are based on available supplies, including her own archive of fabrics. For more information, email Carol Adcock.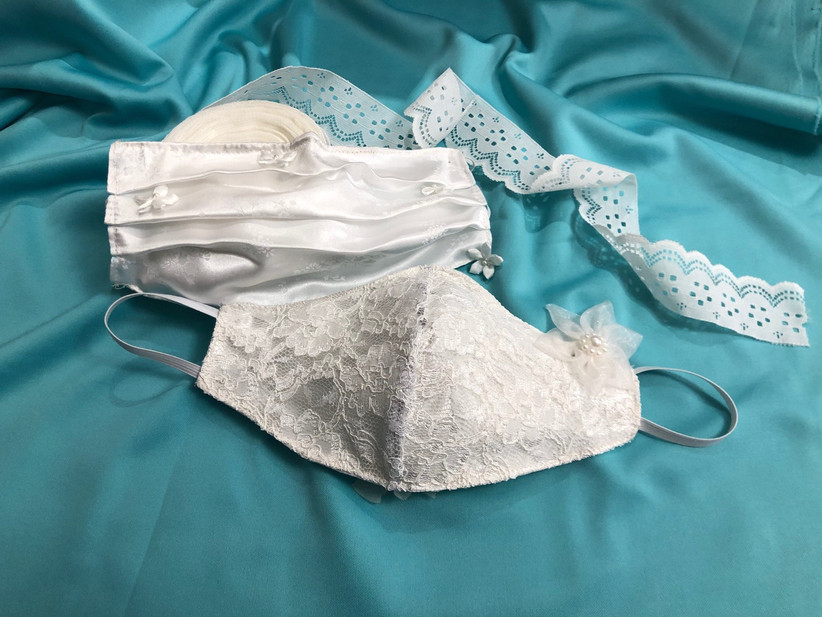 Tailored Face Masks for Grooms and Groomsmen
Stephano's Tailor Shop in Ottawa typically makes custom suits for grooms and groomsmen, but when they had to close their doors to the public, they started to make face masks and sell them online. Made in house at their atelier, for every mask sold, one is donated to a local organization. Prices range from $14 to $25 and include styles in a variety of colours and patterns. Check back often as fabrics and availability are always changing.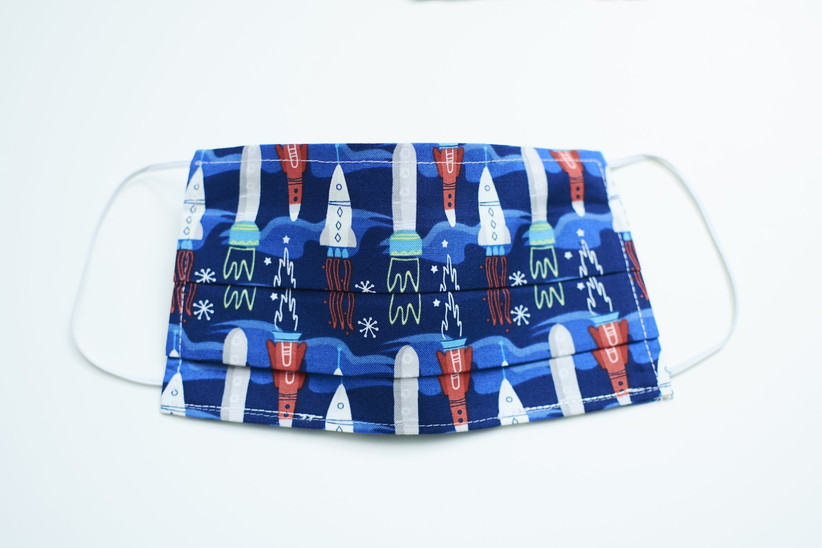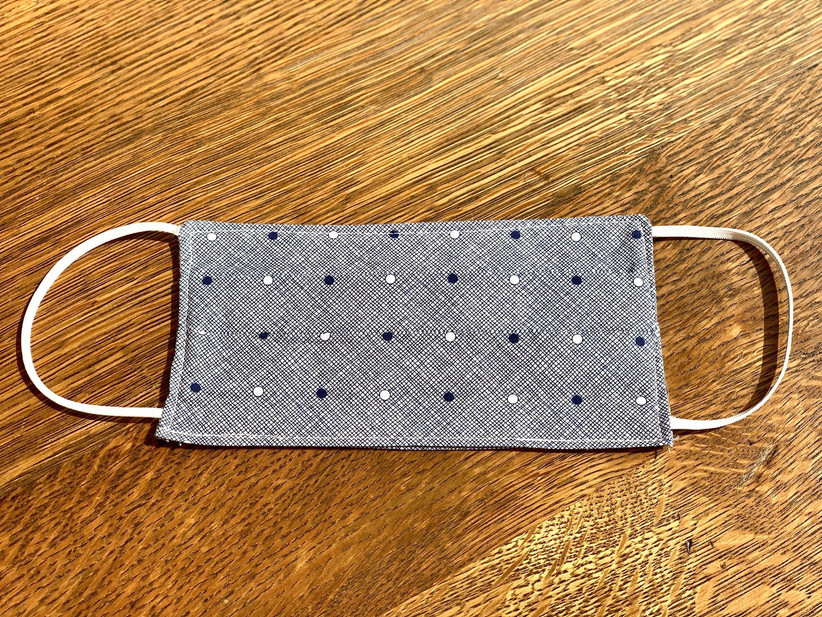 Liberty of London Print Face Masks
Toronto-based Pomp & Ceremony are famous for their Liberty of London print men's accessories including ties and pocket squares that are popular among grooms and groomsmen. They decided to help their clients by making face masks, and not surprisingly, the beautiful masks are being snapped up fast! If you're interested in ordering some wedding party face masks, you'll need to be very patient as currently, supply is limited. Join their waitlist and follow their Instagram for updates on availability.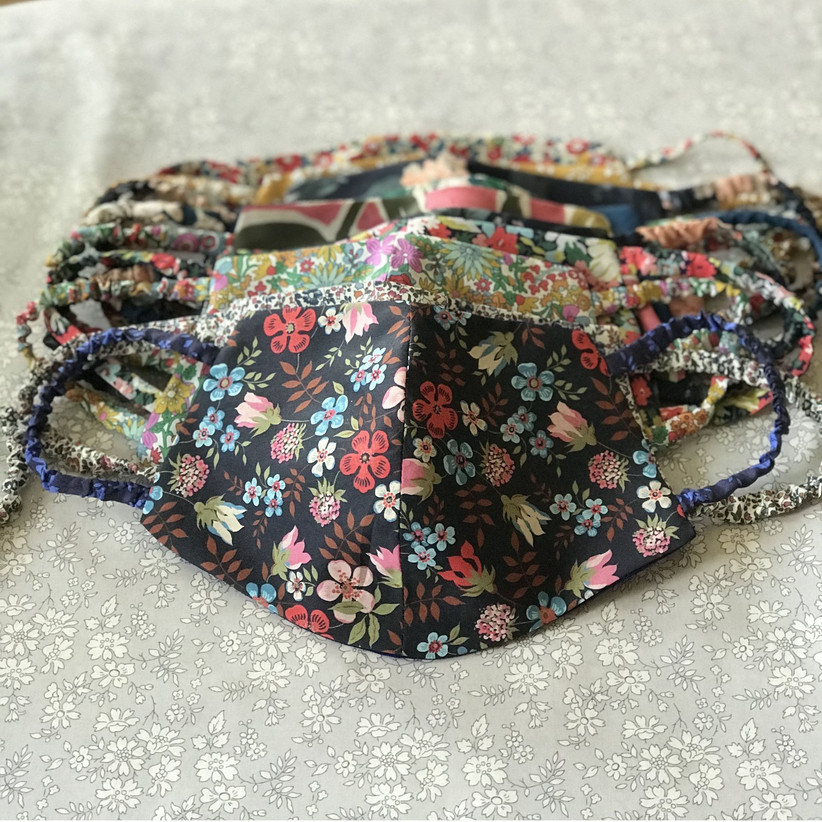 Article from weddingwire.ca